Jesmyn Ward is the acclaimed author of the novels "Where the Line Bleeds," "Salvage the Bones," winner of the 2011 National Book Award, and "Sing, Unburied, Sing," winner of the 2017 National Book Award. Her nonfiction work includes the memoir "Men We Reaped," a finalist for the National Book Critics Circle Award, and the 2020 work "Navigate Your Stars." Ward is also the editor of the anthology "The Fire This Time: A New Generation Speaks About Race."
Librarian of Congress Carla Hayden selected Ward as this year's winner based on nominations from more than 60 distinguished literary figures, including former winners of the prize, acclaimed authors and literary critics from around the world. "Jesmyn Ward's literary vision continues to become more expansive and piercing, addressing urgent questions about racism and social injustice being voiced by Americans," said Hayden. "Jesmyn's writing is precise yet magical, and I am pleased to recognize her contributions to literature with this prize."
"I am deeply honored to receive this award, not only because it aligns my work with legendary company, but because it also recognizes the difficulty and rigor of meeting America on the page, of appraising her as a lover would: clear-eyed, open-hearted, keen to empathize and connect," Ward said. "This is our calling, and I am grateful for it."
Ward is one of only six writers to receive the National Book Award more than once and the only woman and Black American to do so. Ward was the recipient of a MacArthur Fellowship in 2017 and was the John and Renée Grisham Writer in Residence at the University of Mississippi for the 2010-2011 academic year. In 2018, she was named to Time Magazine's list of 100 most influential people in the world. At 45, Ward is the youngest person to receive the Library's fiction award for her lifetime of work.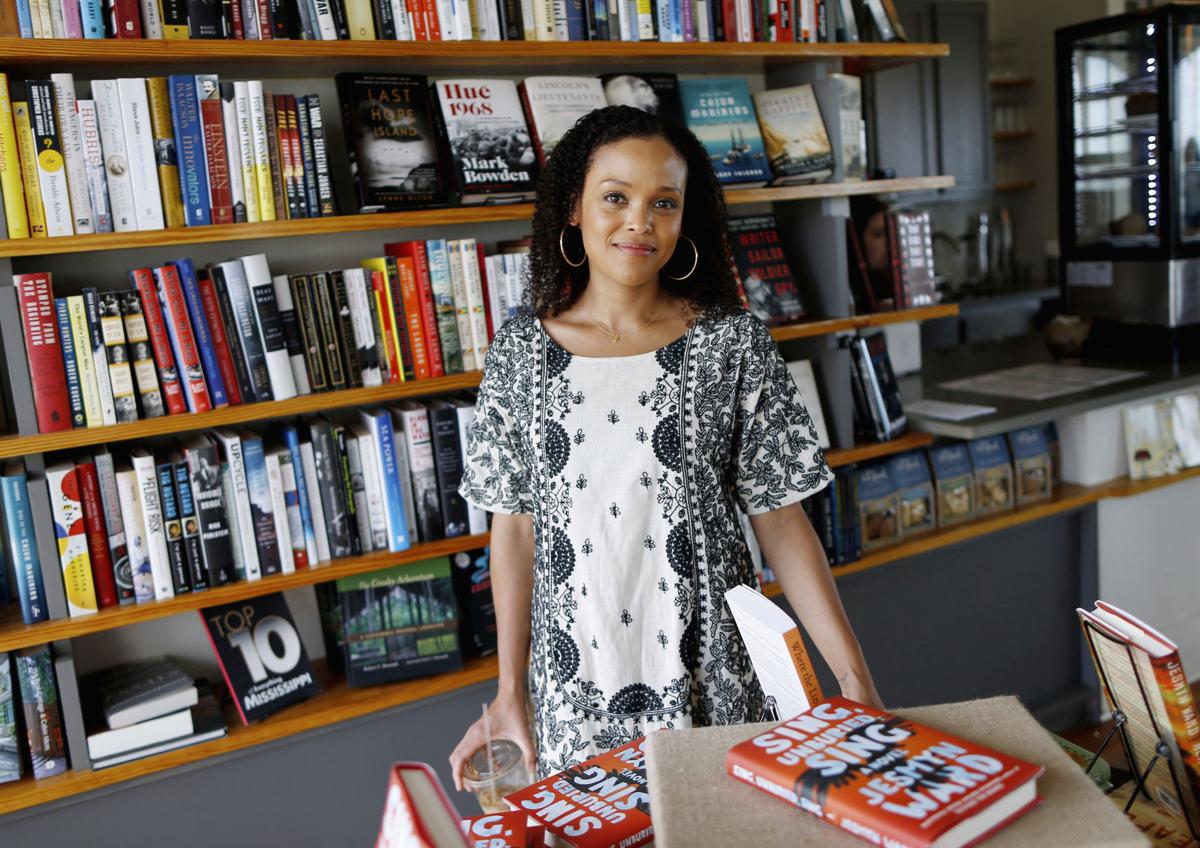 Upon hearing the news, John Grisham, bestselling author and the 2009 recipient of the Library's Creative Achievement Award for Fiction, said, "Few American writers are confronting race and social injustice with the clarity of Jesmyn Ward. And she does it with beautiful writing and unforgettable stories."
Since 2008, the Library of Congress has awarded a prize to distinguished writers of fiction. The Library of Congress Lifetime Achievement Award for the Writing of Fiction was created to honor a career dedicated to the literary arts. This award was first presented to Herman Wouk on Sept. 10, 2008. This inaugural award has inspired subsequent Library of Congress fiction awards, given in connection with the Library's annual National Book Festival.
From 2009 to 2012, the Library of Congress Creative Achievement Award for fiction was presented to John Grisham, Isabel Allende, Toni Morrison and Philip Roth. Beginning in 2013, the Library of Congress Prize for American Fiction has been presented to an author for a body of extraordinary work. Recipients have included Don DeLillo and E.L. Doctorow.
The annual Library of Congress Prize for American Fiction is meant to honor an American literary writer whose body of work is distinguished not only for its mastery of the art but also for its originality of thought and imagination. The award seeks to commend strong, unique, enduring voices that, throughout long, consistently accomplished careers, have told us something about the American experience.
Jesmyn Ward lives in Mississippi and is a professor of creative writing at Tulane University.